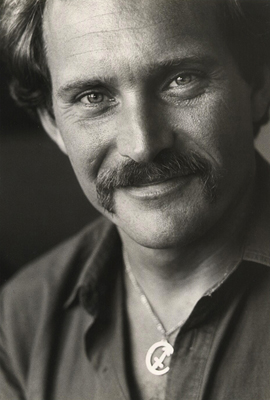 Woody Vondracek, 1984

KEITH GRAHAM PHOTO
And you see a girl's brown body dancing through the turquoise,
And her footprints make you follow where the sky loves the sea.
And when your fingers find her, she drowns you in her body,
Carving deep blue ripples in the tissues of your mind.
Eric Clapton and Martin Sharp - Tales Of Brave Ulysses
It was 1977 and he found treasures in the sand.
For the most part the buildings were barely touched by time. Art Deco chandeliers, terrazzo floors, Vitrolite walls, colorful murals and pastel ceramics were everywhere. Hotel switchboard operators still connected telephone calls by hand while WKAT played Tommy Dorsey and Bix Beiderbecke from their Deco studios on Miami Beach. You could get a filet mignon dinner at the R&R for $8 and escape a steamy afternoon with a cold beer at the Deck Bar on 5th Street, a place even the police avoided after the sundown.
But it was all about the whimsical architecture and to "see with opened eyes", as Barbara Capitman liked to say, was a wonderment and Woody Vondracek was the most unlikely of individuals to be captivated by it all.
A mechanic with no formal training in art, he walked away from that life and into the embrace of another. Inspired, not compensated, he created images that quickly became linked to the movement to save the architecture of what was then known as Old Miami Beach. In Capitman's words - "Woody's posters contributed about 30% to winning historic designation" for the district.
Miami in the early 80s was seductively dangerous and Vondracek was a co-star among the characters on the South Beach stage. Reeling from the scourge of the Mariel Boatlift, South Beach streets were often the final meeting places for drug dealers, hookers, gangsters, thugs, drunkards and drifters trying to find a place for themselves. There were two kinds of people in Miami Beach in those days - those on their way up and those on their way down.
It was against this backdrop, in his $300-a-month ocean front room at the Cardozo Hotel, where Vondracek produced the majority of his work. The Plymouth Hotel started it, then came the first and second Cardozo Hotel and the first and second Victor Hotel posters. He has always considered these pieces to be his most inspired. One a graphic architectural composition, the other his whimsical dream of better times to come.
During the 15 years when his poster work enjoyed an international following, Vondracek created about 40 such images depicting the Art Deco architecture and events of Miami Beach. His work has been published in numerous books and periodicals and he has won countless awards including sharing in the Pulitzer Prize twice, once with The Miami Herald and later with The News & Observer in Raleigh, North Carolina.
Unfortunately much of Vondracek's early work has been lost to time and collectors who insisted on buying the last remaining print.. We are in the process of searching for those missing pieces and as they are found they will be restored and available here.
In the meantime, many pieces are available today and we hope you find one of your favorites, or perhaps one you've never seen before in the Print Catalog.
If you don't see what you are looking for, please inquire, it may be in the process of being restored.